For the
trade, By
the trade.
We are calling on the Scottish Government to expand current legislation to make a specific criminal offence of violence against  taxi and private hire drivers while at work.


After our success in helping to get Covid safety screens allowed in private hire cars, we are now calling on councils to now allow drivers the choice of installing these screens on a permanent basis beyond Covid for purposes of driver safety. 
CAMPAIGN TO INCREASE AGE LIMITS OF PHV's
We are actively campaigning in Glasgow to have the upper age limit of private hire vehicles increased from 7 years.



We are offering a proposal that all councils in Scotland scrap arbitrary fixed age limits in favour of limits being in line with envoronmental policies (such as LEZ rules).
We are the Scottish Private Hire Association – an association of licenced private hire drivers, operating in Scotland. We act as representatives for our trade, serve as stakeholders of our trade, and campaign and work for improvements to our trade.
We are self employed sole traders assembling together, in solidarity, convinced that such association assures a strong collective voice to represent our individual and shared interests and concerns as licenced private hire drivers.
We do this while being ever mindful of the principles of solidarity, fellowship, democracy, integrity, honesty, patience and service.
This is an exciting time for the private hire trade in Scotland. In the past few years, we have seen a real groundswell of grassroots campaign activity in our trade with drivers coming together and uniting in a way that has never been seen before. We have seen drivers stand in solidarity with one another aware that campaigning together as a collective can bring positive benefits to the trade. The SPHA is the continuation of this movement being Scotland's leading nationwide trade association for private hire drivers.
The team at the SPHA have backgrounds in trade unionism and in recent years we have stood together to fight for support from the Scottish Government and councils during the pandemic and in doing so we helped secure financial aid for the trade. We campaigned to successfully force policy changes to allow partition screens in private hire cars. We engaged with Glasgow City Council to negotiate an extension to the requirements for SQA certification. We are also industry stakeholders and represent the trade in meetings with councils and the Scottish Government.
The SPHA mission is to campaign and work for positive changes and reforms for the private hire trade as well as to defend the livelihoods of drivers against threats to their trade and to their licences. We also work to foster professionalism in the trade and help to raise industry standards. We are representatives. We are stakeholders. We are campaigners
and be a part of Scotland's grassroots private hire trade association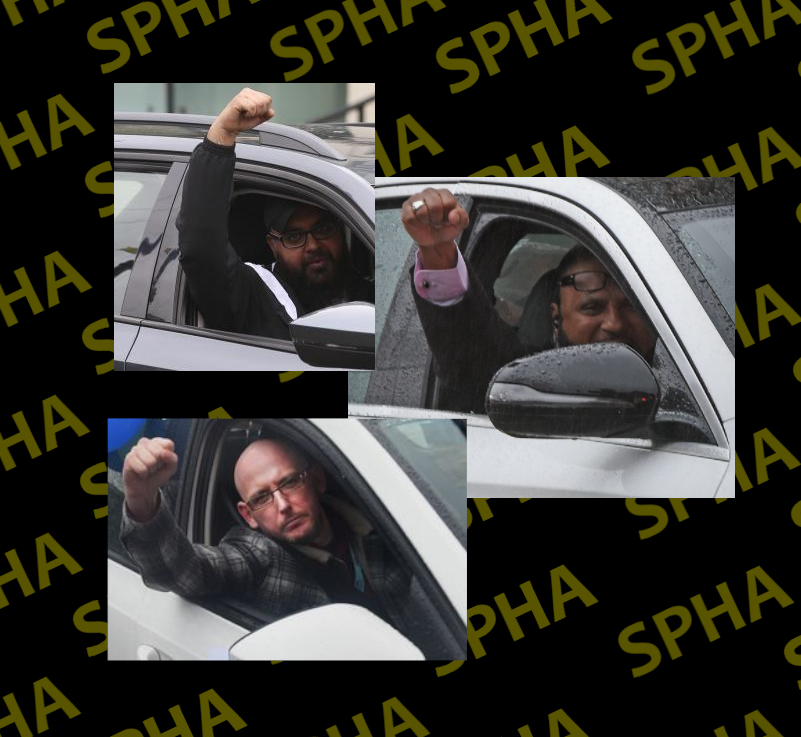 Protect and defend your livelihood and licence from threats to your trade.
Add your voice to our campaigns and help get results for the trade.
Get access to our members only chat groups and online forum.
Join us today for just £7 per month or £80 per year.
Remember, your membership subscription is tax deductible!
The SPHA represents the individual and shared interests of licenced private hire drivers as industry stakeholders and in doing so we work to ensure that all private hire drivers in Scotland may earn a fair income and that working conditions for private hire drivers are being continuously improved.
We promote the highest of standards for our customers, the travelling public, in terms of customer service and professionalism within the trade.
The SPHA works with local authorities, the Scottish Government, licensing authorities, quangos, the police, private hire booking offices, and any other party with an interest in the trade to help deliver continuous improvement to the working conditions and earning potential for the private hire trade.
We work to foster and nurture solidarity, fellowship and co-operation between our members and the wider private hire driver community so that such solidarity, fellowship and co-operation may lead to the free exchange of useful information concerning the trade, a collective spirit of professionalism within the trade, and a shared sense that campaigning and working together for improvements in our trade shall benefit us all.
We also stand to defend our members against threats to their livelihoods, particularly when a members' licence is under threat, but we also defend the trade against events and external factors that may threaten to worsen working conditions or decrease the earning potential for the trade as a whole.
We also defend our members against threats to their status as self employed sole traders. In instances where a private hire driver is being treated like an employee, then the SPHA supports that member in seeking to correct their working conditions to ensure they are treated as self employed, else support the member in seeking legal remedy.
The SPHA National Executive
The team at the SPHA is the same team that campaigned and lobbied to help secure COVID support grants for private hire drivers, fought and assisted to get protective partition screens approved for private hire vehicles, got drivers an extension on the requirements for SQA certification, and has tirelessly helped countless drivers through thick and thin.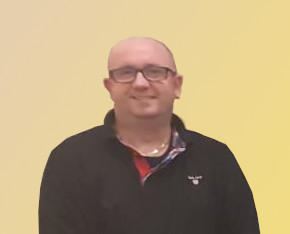 Glasgow & West of Scotland Chair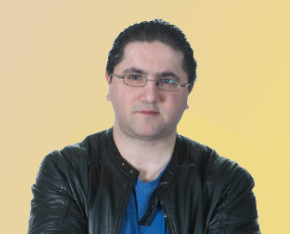 Glasgow & West of Scotland Vice Chair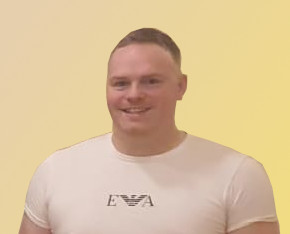 Executive Officer for Campaign Strategy